To view the Women in Focus, 2018 'I Have a Dream Ball" photo gallery, simply click on the purple button and use the password "focus"
In Honor of Dr. Martin Luther King, Jr.
Thanks to the generosity of our sponsors, we have been able to award over $452,000 in scholarships in the past few years. We are extremely appreciative of our sponsors as their contributions have truly made a difference in the lives of our scholarship recipients. Thank you so much! We encourage organizations and individuals to become sponsors of our Ball. Your  financial assistance will enable WIF to continue to award substantial scholarships this year and in the years to come.
Email us regarding sponsorships or donations at info@womeninfocusmadison.org or contact any WIF member. You can also make a donation to our endowment through our Forever Fund.
Celebrating 32 Years of Community Impact
Date: Saturday, January 13, 2018
Time: 6 p.m.-11:30 p.m.
Location: Monona Terrace, Madison, WI
Attire: Formal
Live music provided by the Kinfolk
Featured Disc Jockey: DJ Ace


Guest Speaker: Christopher Herrem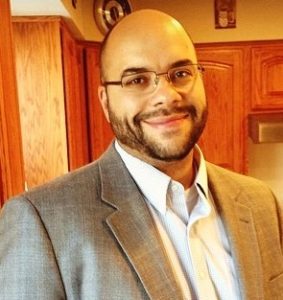 Christopher Herrem grew up in Madison, WI, and attended La Follette High School.  He attended the University of Wisconsin-Madison and received his degree in genetics in 1998.  Initially wanting to be a professor with a research lab, he attended graduate school at the University of Pittsburgh Medical School and received his Ph.D. in Immunology in 2004.  Wanting to start a career in the pharmaceutical industry, Chris joined Protalex, a start-up biotechnology company, in New Hope, PA as a Research Scientist tasked with elucidating the mechanism of action of their lead compound for autoimmune disease.  After 3 years at Protalex, Chris left to join UCB, Inc., to become a Medical Science Liaison (MSL) supporting Cimzia, an anti-TNF drug for various autoimmune indications.  Chris served in various roles during his 8 years at UCB, starting as a MSL, then after 3 years he was promoted to Associate Director – MSL, managed a group of MSLs along the mid-Atlantic United States.  After 3 more years, he moved on to become Associate Clinical Director – Immunology, assisting in data generation, field strategy and tactics.  Christopher left UCB to join Mylan in Pittsburgh, PA as a Medical Director supporting their emerging biosimilars portfolio where he still works today. Christopher is married to his wife of 10 years Michelle, and has 2 children, Olivia (9) and Samuel (8).  They reside in Cranberry Township, PA.