Jan & Al Studesville Scholarship Recipient – Meshan Adams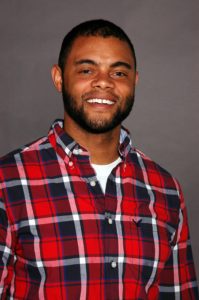 Meshan has completed his Liberal Arts program at Madison College and is now enrolled at UW-Madison's School of Social Work. At the age of 25, Meshan recognized he had a gift and desire to serve kids as a Social Worker.  He knew this would take going back to school to gain an education.  At Madison College, Meshan was a student representative on the Academic Council, member of the Student Senate and most recently, a 2017 Study Abroad scholarship winner which supported his travels to Costa Rica for his Humanities studies. In addition to becoming a Social Worker, Meshan intends to earn a master's degree in Education. Meshan states he would like to be part of the solutions that help people connect in more personable ways so we can better understand each other's differences and steer people toward love and compassion for others.
Miss Annie Mae McClain Scholarship Recipient – Mustafa Mohammed Saed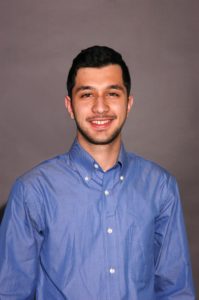 Mustafa Mohammed Saed is a Liberal Arts program student at Madison College.  Mustafa and his family moved from Malaysia to the US in 2014. Continuing his education is important to Mustafa, who plans to attend dental school after transferring to UW-Madison. Mustafa is a member of the Phi Theta Kappa Honor society, where he has volunteered his time giving back to this community; he is also a peer mentor in the TRiO Program where he tutors students and help them navigate the collegiate experience. Mustafa has been able to integrate and involve himself in the campus community and within networking opportunities. His ability to learn and adapt to an unfamiliar environment has been instrumental to the academic, personal and professional development that he has enjoyed.
2017 High School Scholars
Gloria Jones-Bey Award – Jared Biddle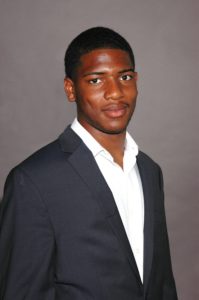 Jared is our first Gloria Jones-Bey Scholarship awardee.  As a graduate of Verona Area High School, he distinguished himself as a scholar, a journalist, an educator and someone passionate about social justice, especially in regards to erasing the achievement gap.  Jared was a cofounder of his school's Black Student Union, a Restorative Justice Circle leader, a member of the Multicultural Leadership Council, an elementary and high school tutor and a writer for Madison 365.  He won numerous medals in track and field in both the hurdles and the triple jump.
Evelyn Cuellar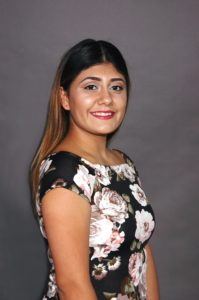 Evelyn graduated from West High School and is a first-generation college student with plans to become an educator.  As the oldest child in her family, Evelyn has always had significant home responsibilities.  At West High School, she was Cheerleading Captain and the President of the Spanish Honor Society. Her community service activities included Centro Hispano, Good Shepherd Parish, and the Boys and Girls Club, and she has been employed by Omega School providing child care and at MSCR as a Program Leader.
Arshad Habib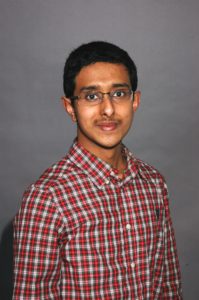 Arshad graduated from Middleton High School and is a passionate science student who knew as a child he wanted to become a dentist. Not only did Arshad's classes prepare him academically, but he completed an internship at WIPAC UW Madison Astrophysics. While a student leader at Middleton High School, Arshad's extracurricular activities included the Programming Club, Science Fair, Madison Area Math League, Rising Stars Tennis, Chess Club, and Rocket Club. Volunteering at St. Mary's Hospital, Madinah Community Center, M.O.M., Middleton Police Department, 2nd Harvest Food Pantry and Madison Public Library added to Arshad's preparation for his collegiate studies.
Pax Habimana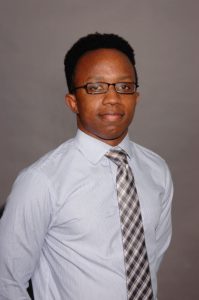 Pax graduated from Edgewood High School of the Sacred Heart where he was a member of the Edgewood High School Honor Society.  He is attending UW-Madison and majoring in Biology with a Pre-Med focus. Pax was born in the central-African nation of Rwanda and at the age of seven, he and his parents were forced to leave the country.  He and his parents are first generation immigrants and Pax will be a first generation college student.
In high school Pax participated in a UW-Madison Research Experiment and a Shadow Opportunity at St. Mary's Hospital. He was a member of the Black Student Union, Multicultural Club, EHS Tutoring Committee and the varsity Soccer Team.
Damitu Hamda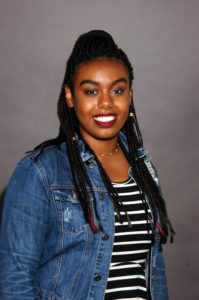 Damitu graduated from Verona Area High School and is attending Augsburg College in Minnesota double majoring in Political Science and International Business with a minor in Spanish. In addition to AP classes, Damitu was co-founder of the Verona Student Voice Union and the Verona Black Student Union, a member of the National Honor Society, the Verona Poetry Club and President of the Multicultural Leadership Council. She took pride in being a co-facilitator of the Restorative Justice Circle Keepers and an advisor to Sisters Supporting Sisters.
Elijah Holmes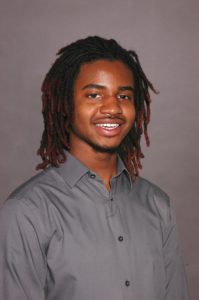 East High School graduate Elijah Holmes is majoring in psychology and minoring in education, with a long term goal of earning a PhD in Psychology to provide culturally relevant mental health services to underserved communities. Elijah's high school involvements included the Black Student Union, serving as a GSAFE advocate for LGBTQ+ youth, and being volleyball team captain. He also spent time as a mentor, tutor and classroom assistant at a local elementary school.  
Odoi Lassey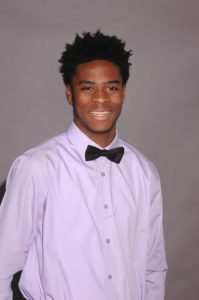 Odoi graduated from Madison Memorial High School and is studying Political Science with a goal to complete law school.  In high school, Odoi was involved in several organizations including the Black Student Union, varsity soccer team, the Spartan Leaders, Key Club, and the Root Program. Odoi is inspired by social justice issues and law, and aspires to work for the public defender's office representing those who lack quality legal assistance. Motivated to learn more about mass incarceration, Odoi has increased his growing understanding to curb inequality that stems from these institutions and applied his knowledge within his roles in Black Student Union and Restorative Justice.
Alfred Lopez-Daniel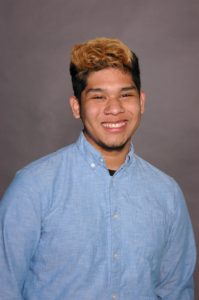 Alfred (Freddie) graduated from Memorial High School where he was president of the Latin club and a member of the student senate. Freddie is pursuing a degree in Art at San Francisco Art Institute.  Freddie has used art as a form of expression and communication since his first art class in sixth grade, and aims to make others feel inspired. His artwork, displayed in the Madison museum of Contemporary Art, share messages of social justice, and pride in the LGBT community. Freddie was also part of the Minority Student Achievement network and worked with peers to start a group called "The Roots Program," which helps minority eighth graders transition into high school and close the achievement gap.
Tamaya Schreiber Poznik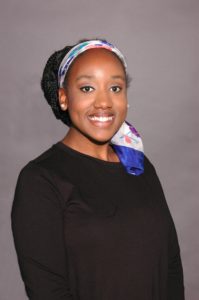 Tamaya graduated from West High School and plans to attend UW Milwaukee or the University of Minnesota to major in business or history. Tamaya's long term goal is to pursue a law degree and give back to the world more than what she has taken out.
At West High School, her activities included By Youth for Youth, Career Exploration, The Hope Program, Medication Club, Rotary Club, Ethics Symposium, and canvassing for Bernie Sanders.  Tamaya was also employed throughout the years as a customer service representative, MSCR program leader, pet care worker and barista.  
Jaleah Price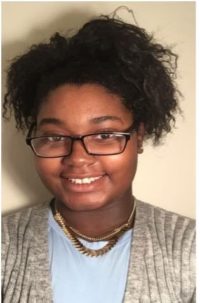 Jaleah graduated from Exploration Academy High School and plans to major in Social Justice and Psychology. Her many activities included the Verona Area High School's Multicultural Leadership Council, Circle Keeper, and the Minority Student Achievement Network (MSAN).  Jaleah served as a Teen Educator with the Providers and Teens Communicating for Health (PATCH) Program, where she works to improve teen-patient/provider relationships and health outcomes, and her impressive academic achievements earned her membership to the National Honor Society.
Unity Point Health-Meriter Scholar – Narik Riak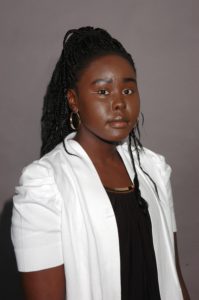 Narik is a graduate of La Follette High School, and as a first-generation college student, she enrolled at UW-Madison pursuing Pharmaceutical studies.  Narik was a member of the National Honor Society and the captain on her track and field team.
At LaFollette Narik established the Critical Mass (Multicultural Academic Science Support) club which helps students of color in advance classes collaborate, participate in group discussions, and attend science related field trips. As a member of Key Club, she helped to launch "Key  Harvest," a new food pantry, and concurrently completed aPharmacy internship
at Hy-Vee.
Patience Thomas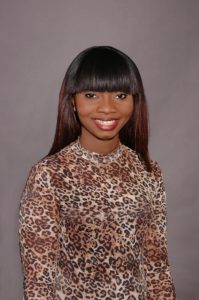 Patience graduated from La Follette High School where she was an active member in AVID, a college preparatory program, and the Black Student Union. She volunteered at the East Madison/Monona Coalition (EMMCA) of the Aging Home and held a part-time job throughout high school. Patience immigrated from The Gambia, Africa just three years ago, and will start the next phrase of her academic career as the first generation in her family to attend college. She will be pursuing a healthcare career and study Nursing.
Jesse Yeri
Jesse graduated from Madison East High School and is first generation college student who immigrated to the United States from Tanzania.  He is majoring in Computer Science with plans to eventually earn a Master's and Ph.D degree. Jesse completed a computer science internship at UW-Madison's Department of Computer Science and a tour in the Department of Mechanical Engineering. Jesse earned the prestigious Eagle Scout ranking, and was inducted into the Order of the Arrow, which is the Boy Scout's National Honor Society. At East High School, Jesse played on the Soccer team for three years. He was a member of the AVID/TOPS program as well as a member of GEAR_UP since middle school, and was active in the community with local meal programs, the Humane Society and the Riverside Food Pantry.
Jacqueline Zuniga Paiz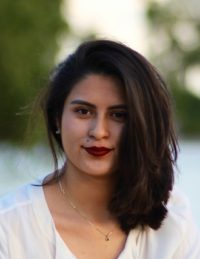 Jacqueline Zuniga Paiz graduated from West High School senior attending UW-Madison. Her goal is to care for children as a pediatrician. Jacqueline interned in the UW Surgery Department, gaining skills and insight into clinical research and patient care. At West, she was an honor roll student who volunteered her time as a member of the LEO club, the Student Senate, the Escalera Club and as President of the Frida Kahlo Club.  As a teen editor of Simpson Street Free Press, she supervised staff writers and assisted middle school students with their work.